Cantel is Environmentally Responsible
Cantel offers the area's most environmentally-correct manner of debris disposal.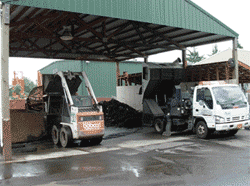 Unlike the majority of sweeping contractors, Cantel brings its debris back to its facility where it is sorted through using our debris screening process. This segments the debris stream so that portions that may be reused are provided for other applications.
Debris screening is a win-win all around: it is environmentally correct from an ethical standpoint, customers appreciate the company's environmental stance and the segmentation keeps disposal costs down, which allows Cantel to minimize expense for its customers.
In the words of Cantel's President, Michael Wagoner: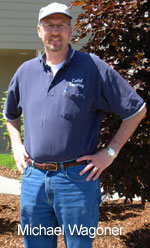 "What we have developed is a state-of-the-art separating system. Our sweeper trucks bring the debris back to our main location, where it is dumped onto a concrete pad. It is covered so that no more rainwater gets into it. All runoff goes to an oil-water separator, which then sends the water to the sewer system and not the storm water system.
Sweepings are sent into a tumbler, which separates out the dirt and rocks from the trash. We then further remove and recycle cardboard, plastic bottles and metal. The dirt and rocks we send to a local landfill, which is really a rock quarry. Finally, the relatively small amount of real trash we dispose of at our local transfer station. I'm actually pretty proud of the separation operation we've put together here."