Meet the People Behind Cantel
Michael and Diona Wagoner purchased Cantel, which had seven employees and a total of six sweepers, back in 1993. Today, under the Wagoners' leadership, the Cantel sweeper fleet is sized at 18, with a total of 30 employees.
Cantel provides an expert, professional level of service in all of the company's service areas.
Core service areas include:
Cantel operates every day and night, 7-days a week, 365-days a year. The company is located in Gresham, Oregon, a suburb of Portland, with a satellite office in Wilsonville, Oregon. No other sweeping company covers the Willamette Valley like Cantel.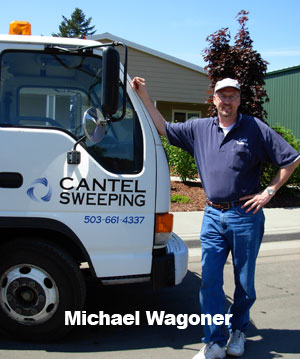 A clean and well maintained parking lot makes a positive impression upon your customers. We constantly review your needs and recommend the optimal, but not excessive, sweeping and striping frequency to provide that clean, well maintained look.
"Cantel is committed to cleaning up the environment," says Michael Wagoner. "Parking lot sweeping minimizes the amount of pollutants that go directly from your parking lot to the storm water runoff system. We capture these pollutants and process them through a state-of-the-art facility where all debris and waste water is recycled or properly disposed.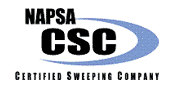 "Cantel is also committed to helping improve our local community. The Willamette Valley is a wonderful place to live and work. The only way it will stay that way is if we are all involved in making the Valley a secure, supportive area in which to live. You will find that Cantel has a strong commitment to working with others in the community to keep improving the quality of life around us."
Company Bios
Michael Wagoner, President/Owner
Michael calls himself an "escaped corporate executive." A graduate of Portland State University, Michael initially worked as an accountant and then, later, as a financial executive. After 15 years of working up the corporate ladders at US Bancorp and PacifiCorp Financial Services, he "escaped" by purchasing the sweeping division of Cantel, Inc. in 1993. Michael never looked back. Under his leadership, the company has become the largest and – we firmly believe – the best parking lot sweeping and related services company in the Portland/Salem area. Michael is semi-retired and now enjoys more free time with his family.
Diona Wagoner, Vice President/Owner
Diona is the heart and soul of Cantel. She reminds us all to never take ourselves too seriously and to have fun. She keeps us all from straying too far from who we are. Diona is retired and enjoys her free time with her grandchildren and loves to travel.
Dustin Moist, Manager–General Manager
Dustin joined Cantel right out of high school working as a nighttime Driver/Sweeper Operator. He was moved to a daytime Driver/Sweeper Operator position in 1996 and then brought into the office as manager in 1998. In 2015, Dustin was promoted to General Manager, overseeing all operations at Cantel.
Jon Hardie, Manager–Westside
Jon has worked in various capacities at Cantel since he was 16 years old. During high school he worked part-time as a weekend warrior operating a backpack blower with the sweeping crews. Starting in 2001, he became a fulltime Sweeper/Driver. Jon was promoted to Manager in May 2006 when he opened Cantel's first satellite office, which is now located in Wilsonville.
Gloria Moist, Office Manager
Gloria joined Cantel in 2004. She is responsible for keeping the office running smoothly, taking care of accounts receivables, payables, and human resource functions.
Travis Wagoner, Marketing and Quality Control
Travis Wagoner joined Cantel fulltime in 2009. He is the son of Michael and Diona and has been around the company since he was six years old. His primary responsibilities are sweeping, bidding new jobs, inspecting any customer complaints and quality control inspections.
Company History
1985
Cantel, Inc. a Portland, Oregon company that primarily manufactured and leased traffic barricades and signs, buys one used sweeper truck and begins a division to provide parking lot sweeping.
1993
The parking lot sweeping division of Cantel, Inc. is sold to Michael & Diona Wagoner. Michael Wagoner is a former financial executive with US Bancorp and PacifiCorp. At the time, the sweeping division had seven employees and six sweeper trucks. A new corporation, named Wagoner Group, Inc. – dba CANTEL SWEEPING – is created.
1994
The offices of Cantel moved to a leased location in Clackamas. Oregon, a suburb of Portland.
1996
The assets of Commercial Parking Maintenance were purchased.
2001
The assets of TryMaxx Parking Maintenance were purchased. Cantel expands its service territory to include Salem, Oregon.
2002
The sweeping division of Asphalt Services, Inc. was purchased.
2004
The Wagoner family builds a new four bay, 4,400 square foot maintenance shop and 1,200 square foot office on a one acre site in Gresham, Oregon. A state-of-the-art sweeping debris separating facility is also built on the site. Cantel moved to the new location, under a long term lease.
2006
The assets of Pro-Sweep Services, Inc. were purchased.
2008
Cantel begins to offer pressure washing services.
2009
Cantel earns Certified Sweeping Contractor status as well as becomes the largest parking lot sweeping company in Oregon, with eighteen vacuum sweeper trucks and over 25 employees.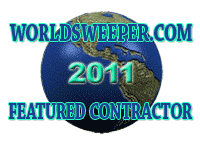 2011
Cantel was chosen as one of only 12 WorldSweeper-Featured Contractors in the U.S. per year.
2012
The assets of Tri-County Sweeping are acquired in June 2012. Cantel made a second acquisition when the assets of Tymco Power Sweeping were acquired in November 2012.
2014
The assets of Spencer Sweeping were acquired.
2016
Cantel acquired all of the assets of Precision Power Sweep