Pressure Washing Services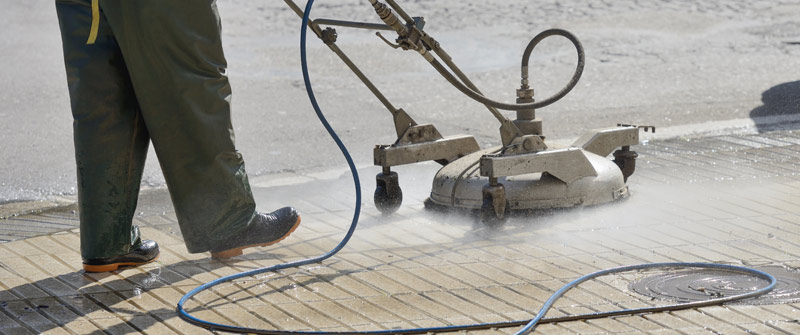 The visual appeal of your property is as important as ever to customers and potential tenants. Cantel can help you maintain a fresh look year-round! Rely on our pressure washing service as part of the comprehensive property maintenance work for parking lots and garages, retail common areas, and sidewalks in and around the Northern Oregon, Southern Washington areas.
Recommended Pressure Washing Areas:
Sidewalks
Store Entrances
Parking Garages Decks
Dumpster Areas
Gas Station Islands
Loading Docks
Warehouse Floors
From shopping centers to commercial garage floors, we provide pressure washing services throughout Portland, Oregon and Vancouver, Washington metro areas.
Keeping up with cleaning and removing gum, dirt, road salt — all things you'll find on the ground in your parking areas — can be challenging or even impossible without the correct equipment.
But even worse?
That dirt is constantly being tracked right into the retail stores or offices attached to your parking facility. These sediments cause wear and tear not just to your parking garage, or lot but also to your tenants' interior spaces and common areas.
When Cleaning Sidewalks, Curbs or Floors, Pressure Washing is the Way to Go!
When the Cantel crew pressure washes for you – it gets clean! That kind of mess, left unattended and uncared for, negatively affects the appearance of your property.
Cantel brings in powerful pressure washing equipment to handle the tough cleanups quickly and efficiently. Our pressure washing units can deliver up to 3000psi for cleaning the toughest dirt & grease. Our pressure cleaning service keeps HOA's, town homes, churches, apartments, hotels, restaurants, shopping centers and other commercial facilities looking sharp and grime-free.
Whether you would like a one-time cleaning or you are interested in scheduling regular, ongoing pressure washing services for your facility, contact Cantel. We're happy to quote and deliver dependable, value-oriented maintenance solutions provided by licensed, bonded, drug-tested, professionally trained environmental technicians.
If you're looking to clean sidewalks, curbs, parking garages or dumpster pads, we have the right equipment and have years of expertise to get the job done right the first time.
Call Cantel or submit a request to learn more about our pressure washing services!